To reach this, tuners used a supercharger thus the original 450-hp engine could perform 600 hp with torque at 588 Nm.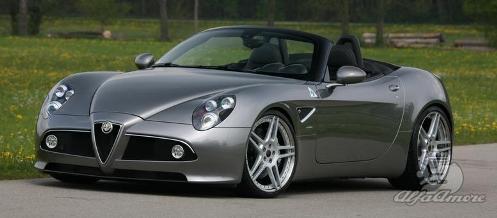 As for the performances of 8C Spider, the 0-100kmh time is 3.9 seconds with a top-speed of 305 kmh. We can state that Novitec constructed the fastest Alfa Romeo for street condition.
Design was not modified, engineers did not apply any skirts or spoilers, however, it is no use "pimping" 8C. Substances of the optical tuning are the wheels similar to a road roller.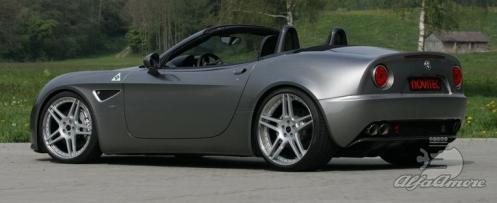 There are 21-inch front rims (with 255/30 tyres) and 22-inch rear ones (with 315/25 tyres). Height-adjustable suspension and sport exhaust are also available. Although the factory 8C is not a silent vehicle either, its roaring can be heard from miles.
Translated by Ferenc Pozsonyi