According to the Automotive News the concept car named 4C GTA would go on sale for 40.000 euros. Its production would start at the end of 2012 in Italy with a plan of 20.000 to 25.000 items. It has not been decided yet if the car would be sold on the American market.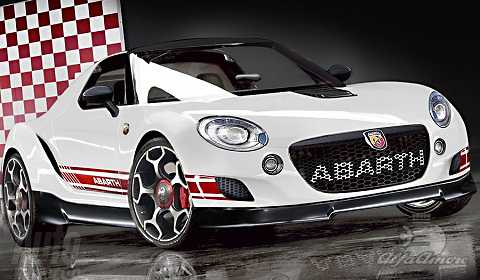 Spokesman of Fiat confirmed that an Alfa Romeo concept car is under design but its introduction at the Geneva Motor Show is not sure because of some delay. Rumours of blogs are not true since the compact low coupé is not designed by Pininfarina but their own studio, Centro Stile Alfa Romeo.
As for the technical background, aluminium and carbon fiber are used in the body of 4C GTA resulting 850 kgs curb weight. 1.750 TBi engines with 250 hp make real driving pleasures. Alfa Romeo asked Dallara Automobili in the case of construction. Dallara took part Formula One championship many times and it still manufactures racing cars. Speculations on the common floor panel with Abarth must be true because it is said that Alfa concept car is based on X-Bow.
What a strange overlap in dates, Alfa Romeo 4C GTA could have an important role considering the sales of other models. Alfa Romeo Giulia and SUV will be unveiled in 2012 thus the small coupé could attract possible customers. With this intention Alfa Romeo could proceed CEO Marchionne's plan of 500.000 units by 2014.
Translated by Ferenc Pozsonyi