Reader of the Italian Autoblog, Alessandro Masera, created these images in time. Recently Sergio Marchionne has announced that blueprints of Giulia have not been fixed thus designers can work on it.


Features of three models were used by Masera to depict Giulia. Many parts of 8C Competizione could be detected, however, some lines are derived from Ferrari FF and 4C Concept.
It would be a wise idea to neglect 8C because designers have been using its rightly famous plan by Centro Stile since 2006.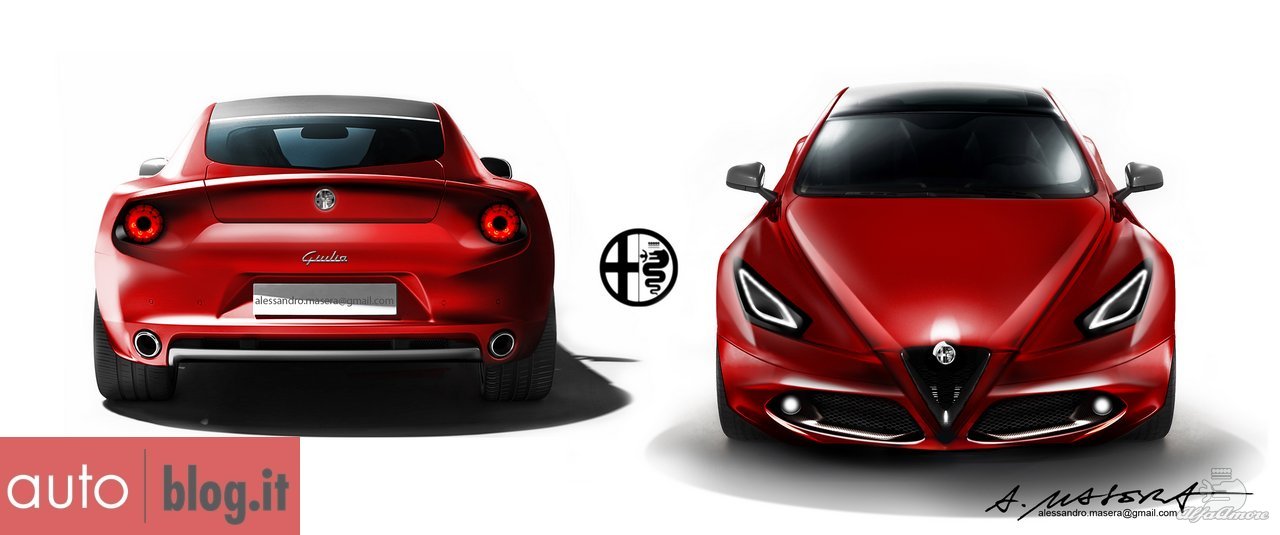 Before the publishing of present images, it was stipulated that return to the American market had been postponed possibly to 2013 because of the half-year delay of Giulia. Fiat CEO Sergio Marchionne responded that Alfa Romeo would be re-introduced to the American market in 2012 with the help of 4C GTA.

Translated by Ferenc Pozsonyi